Financing for Your Home Repairs & Upgrades
Contact Us For A
Free Estimate*
Privacy Statement: Your privacy is valued! Your personal information will be kept confidential and will not be redistributed or shared with any third parties.
Some home improvements can't wait and others shouldn't have to. Whether you have a leaky roof or you want to install new gutters or siding, Save Now Remodeling offers flexible financing options to help you get started on your home improvement project sooner.
We work with Home Loan Investment Bank to provide you with the best home improvement loan options available:
Borrow up to $25,000
Repayment terms up to 240 months
For more information on financing, contact us today to schedule your FREE in-home consultation and estimate.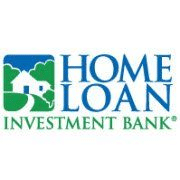 Looking for a price? Get a no cost, no obligation free estimate.